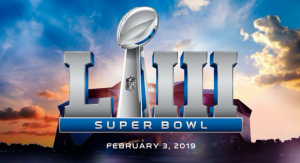 In final preparation mode for Super Bowl 53? Here are a few tips to help keep pests from crashing your party. 
Sweeping and Mopping
Crumbs on the floor or hidden under cabinets can be a major attractant to bugs.
Do Your Dishes
Dirty dishes in the sink are enticing to bugs so it's always best to wash dishes after use and properly dispose of any scraps.

 
Dispose of Trash
Smelly trash will send pests crawling…right into your home. Be sure your trash has a tight lid on it to deter these scavengers, and place the garbage away from windows, doors and other passage ways.

 
Still having problems? Contact Dunagin Pest Solutions for expert service and advice. We're always here to help!